Reacting to rapidly changing market conditions demands an agile enterprise. Sprightbulb guides clients to embrace agility and innovate better by determining the best agile behaviors for their organization. We achieve these impactful results by executing our enterprise agility framework—Balance Point Agility.
Executing Planning Cycles
Across all operational areas, including:
Balance Point Agility provides organizations with a proven combination of Agile tools and practices designed to ignite innovation and delight customers.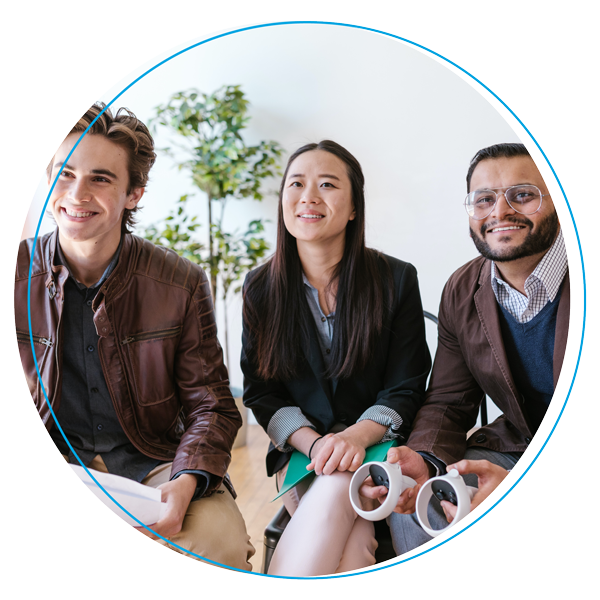 Sprightbulb conducts Team Launches or Reboots by taking teams through a series of collaborative and entertaining working sessions focused on forming and performing. We mix training, facilitated working sessions, and fun to align teams around a common purpose and prepare them to perform on day 1 or day 1001. Team Reboot involves jump-starting an existing team using games-based techniques to align the team around their mission or vision. Team Launch is for new teams, defining the structure and purpose that teams need to perform. Teams who use Team Launch or Team Reboot outperform other teams time and time again, and they have fun doing it.
Expectations Management Framework
Traditional performance management systems waste tons of time, are usually done annually, and result in inconsistent ratings across reviewers. These approaches say more about the the reviewer than the employee being reviewed, and often boil all contributions provided by an employee into a single number. One reviewer's 1 rating could be another's 3 in a traditional performance management framework.
We wanted to be different and better, so we developed the Expectations Management Framework. We use it, and we help clients use it. How is Sprightbulb's approach different? We emphasize frequent conversations to align around expectations, we survey supervisors quarterly, and we emphasize transparency of expectations over standardization of skills and experiences. Our approach is built on the belief that high expectations results in high performance. It works for us, and it can work for you.
Sprightbulb offers in-person and virtual training that is customized to our clients needs. For those looking for Scrum and SAFe certifications, we can make that happen too!